Following the Messenger Summit – we were able to spend time with the Minton family. Jack and Cherie head up HopeForce International – a truly extraordinary ministry of responding to disasters globally. Check out their website – www.hopeforce.org. We originally met Jack and Cherie while they were with Mercy Ships and for almost a year they were part of our Church family on Vancouver Island. Since then our journey with their family has been rich. Their daughter, Tiffany, was one of the leaders shown on the videoclip during the Messenger Summit blog post. The pictures below show a family reunion with them – plus Jack and his Kerry Blue Terrier (there is a reason for it being fed in a "dog chair"!!) – currently being trained as a disaster relief therapy dog! 🙂
That's Jack on his bike about to let the dog take him for a walk! (below) Also – a picture of Marie with Nancy Fry and ourselves with Steve and Nancy with whom for many years we have been friends and have had the privilege of travelling to many nations for ministry.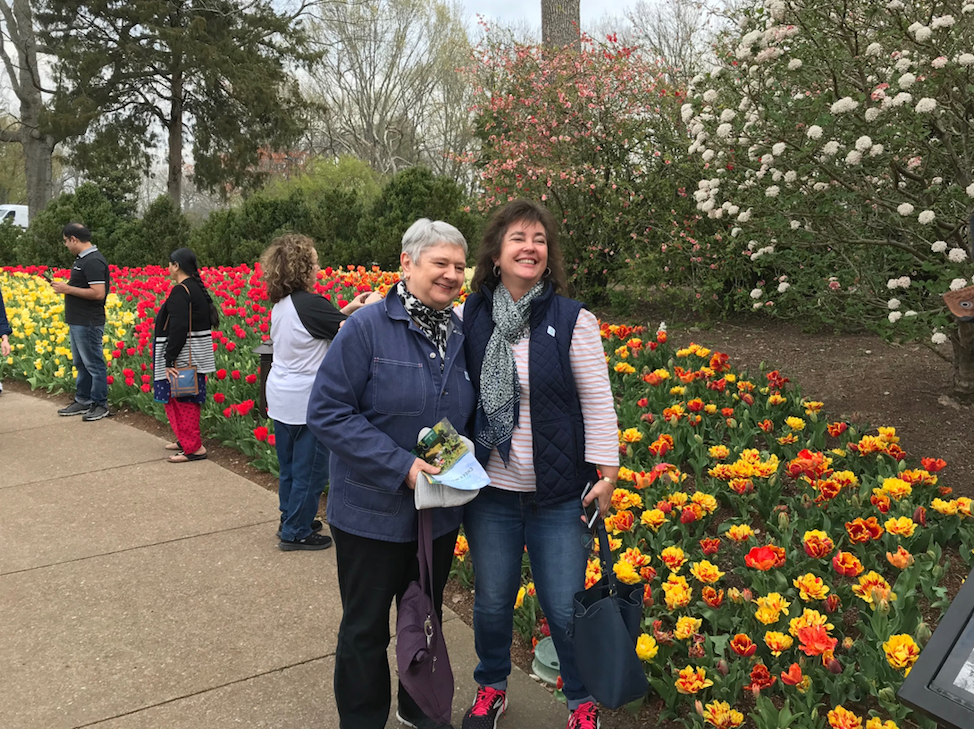 We thoroughly enjoyed sharing in the Sunday service with the entire Gate fellowship and afterwards meeting with the leadership team. Oh yes – one last picture of a dog in a window (below) which we saw as we were walking through historic Franklin – reminded me of a certain song I used to sing in my much earlier years! Clearly this dog saw itself as watchman for the area!
And finally, a sample of music at a Franklin restaurant. They are a Christian family group called the Jolly String Quartet. Outstanding music, and an amazing family testimony! You can find out more about them by visiting www.thejollystringquartet.com
.