A remarkable time was spent with New Life Church in this key part of Kentucky – an area near historical Revival (The Great Awakenings) and a centre of commerce – but also an area of historic battles – an issue of conflict that has had influence in the past and present concerning the life and growth of the area, even within the church at large. Now listed as one of the preferred areas to move to in both Kentucky and the USA, New Life fellowship is positioned as a significant catalyst for God's purposes in that area.
We spent time with the Intercessors and working with leadership and shared at a mini weekend conference concerning what God is doing globally and the part that this particular fellowship is called to for such a time as this. Many questions arose concerning the relationship between God – man – and land – and they are now going through a season of application before we make a return visit possibly in 2020.
During Sunday we spent time looking at the promises of God still to be appropriated – and in the evening we had a congregation-wide prophetic act with "mustard seed faith".
Thank you for your prayers – and these are a few pictures of our time spent with these wonderful people during the seminar and the Sunday services, including a quick look at the historic downtown area.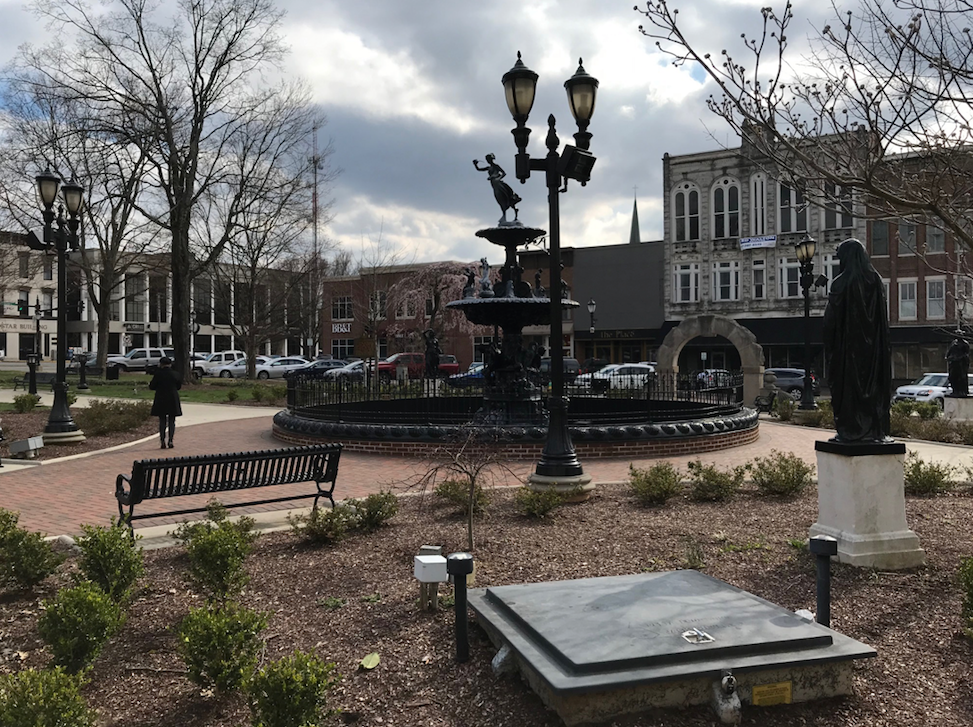 Oh yes – we were introduced to a Bowling Green meal! Stay tuned for more on Bowling Green in the days that lie ahead and please be praying for the leadership and intercessors as they implement the principles shared with them during our time together.